Top quality custom 3.7V Lipo battery LP805060 3000mAh Lithium polymer battery for Smart manhole covers

---
Battery characters: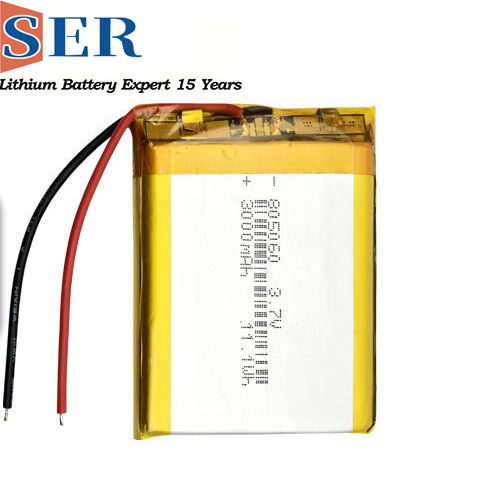 Battery type: Lipo battery / Lithium Polymer battery
Battery Voltage: 3.7V
Nominal capacity: 3000mAh

Standard discharge current: 0.5C

Working temperature: -20~60℃
OEM: with tabs, PCM, Connectors, Battery packs

Certificates: CE, ROSH, UL, IEC62133,UN38.3
Different configuration is available, can be packsed in various shapes, capacities and voltages.
Background:
Manhole covers are an important public infrastructure in modern cities. The damage, settlement, displacement and lack of manhole covers have a great impact on the life of citizens and the image of the city. The difficulty of manhole cover management lies in the difficulties of large quantity, scattered layout, complex environment, diverse ownership, and quality supervision, resulting in low maintenance efficiency.
The intelligence of manhole covers requires lithium batteries to have these conditions: small size, low power consumption, environmental protection, and easy installation.
---
Applications include:
Digital products, smart mobile phone,smart electronic products; Miner's lamp. Portable electric ,Music box; Hair dryer,robot vacumm cleaner,wireless video doorbells; Modality equipment: Digital camera, DV, mobile DVD,Smart wearable devices, Earphone, power bank,MPS, Tablet PC. laptop,GPS. Medical devices, electric children toys, electric shoes, electric blanket. Intelligent door lock, intelligent lighting, emergency light, industrial cameras. Smart manhole covers, stage lights, power tools, smart locks, air purifier, hand warmers, Bluetooth speakers, lamps, massagers, Electronic Toothbrush,USB-C Power Dock,Health Tracking Headband, Super-mini Solar Speaker and so on.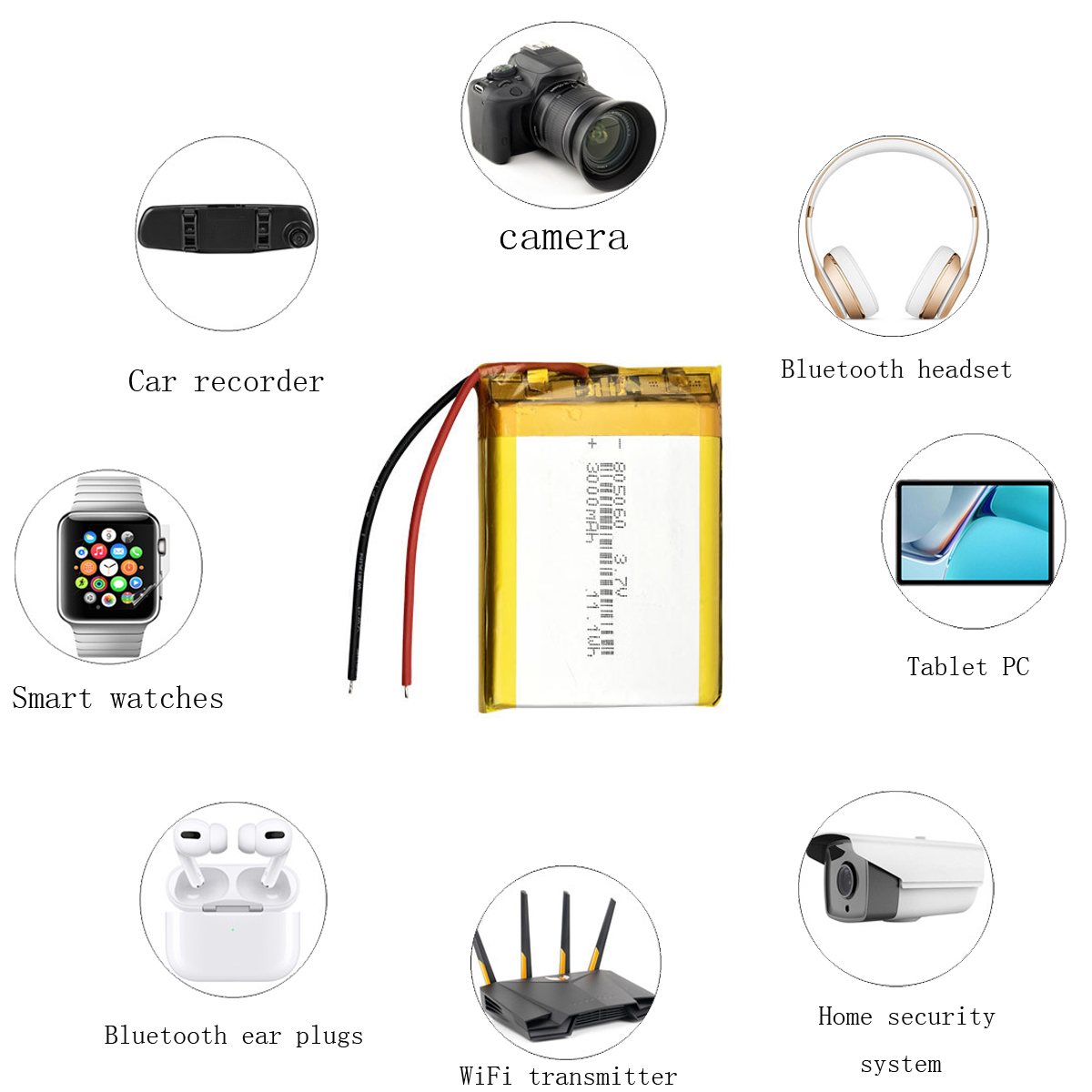 ---
Lithium polymer battery for Smart manhole covers solution characteristics:
● High energy density;
● Long duration and more than 500 cycles;

● Stable operating voltage and current;
● Wide operating temperature range, -20°C~+60°C.;
● Excellent safety performance;
● Charge fast;
● Light weight;
● Flexiable size,easy to design;
● With PCM to protect from over-discharge,over-charge and over-current;
● Superior drain capacity.
---
Choices for custom Smart manhole covers or intelligent programmable battery:
Rechargeable solution

Primary solution

Primary solution

Primary solution

Rechargeable solution

If you want a custom size & capacity of li polymer battery, it's also friendly for us.
Our experienced engineers and advanced technology will give you safe, excellent and fast design solution, giving your product a competitive edge over competitors.
All we do what we want to help you to start your good idea.