Right choice for active RFID tags batteries tracking battery and sensor batteries
Author:admin
Time:2022-06-29
Hits:
---
Right choice for active RFID tags batteries tracker battery and sensor batteries
---
The demand for active electronic tracker and RFID tags have been increasing, and the battery has a greater impact on the cost, so how to choose the right battery with less money?
At present, there are generally three types of batteries used in semi-active and active labels: Limno2 battery button/CR battery, LiSOCL2 battery, Li-mno2 battery / lithium-manganese soft pack battery and ultra thin battery. Familiar with their characteristics, and then according to the requirements of your own products, we will know which battery is the best choice to use.
i : Lithium manganese battery / Limno2 battery button cell
This is a very common battery used by RFID manufacturers at present, and the price is the most advantageous.
If your product has no thickness limit, does not require high pulse current, and do not require a working time of more than 2 years, then this battery is recommended.
ii: Lithium manganese /Limno2 battery soft pack battery
If your product requires high pulse current (usually 2.4G electronic tags do not have high pulse current requirements), or you need to ensure more than three years of working time, and have high requirements for safety, you should choose lithium manganese soft pack battery . The reasons are as follows: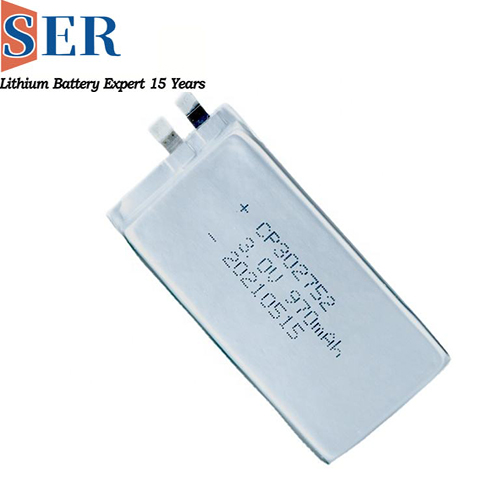 1. The safety is good because the structure is made of aluminum-plastic film flexible packaging, which greatly reduces the probability of battery explosion and fire.
2. Flexible shape design: The soft packaging battery shell can be punched according to the size requirements. The shape design is more flexible and can meet the individual needs.
3. Laminated pole piece structure, so it can achieve larger discharge current and higher discharge platform
4. Because of the lower self-discharge rate, the storage life can reach 8-10 years
5. Wide temperature range: can be used in the environment of -40~75 degrees Celsius
6. Light weight, 40% lighter than batteries of the same capacity specification
7. High capacity: Compared with the same volume metal shell battery, the capacity is 10% higher and the volume is small
Therefore, when your product has requirements on working time, pulse current and safety, or the product value is high, and you need to ensure the service life and quality of use, you can choose lithium manganese soft pack battery
iii: Ultra thin battery
Needless to say, the reason for choosing it is very thin.
Just note that there are three types of ultra-thin batteries: 3.0V non-rechargeable lithium-manganese soft pack battery, 3.7V rechargeable lithium polymer battery and 1.5V zinc-manganese battery
Among the three kinds of batteries, the lithium-manganese soft pack battery has a capacity of 250% of that of a lipo battery and a storage life of more than 8 years;
Although lipo battery have low capacity, they can be repeatedly charged and discharged
The capacity of zinc-manganese batteries is much lower.
To sum up, the most economical is the button-type lithium-manganese battery, but it is necessary to select the most suitable battery according to the technical requirements of various RFID electronic tags and the different characteristics of the battery.